Reposition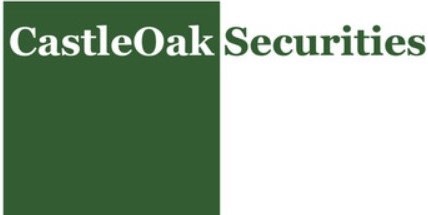 CastleOak Securities, L.P.
Company size 51-200
New York, New York, United States
CastleOak Securities, L.P. is a boutique investment bank focused on the capital markets serving a broad array of corporate, governmental and institutional investor clients. Headquartered in New York City, and with five regional offices, CastleOak specializes in primary and secondary sales and trading of fixed income, equity, and money market securities. CastleOak is in a strategic partnership with Cantor Fitzgerald, L.P., a leading global financial services provider to the institutional equity and fixed income capital markets.
Showing  0 – 

0

  of 0  reviews
Showing  0 – 

0

  of 0  reviews
CastleOak Securities, L.P.'s Reviews
Have an opinion to share? Write a review to help others decide
You don't have permission to buy marketing subscription