Reposition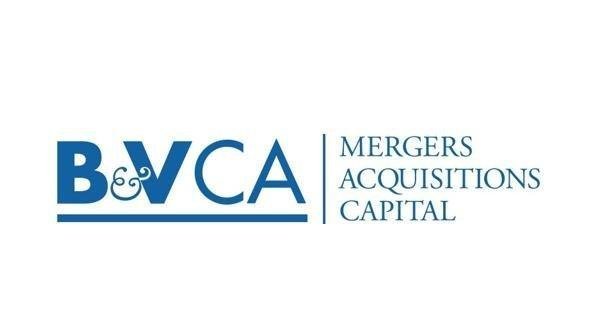 Company size 1-10
Houston, Texas, United States
BVCA – The investment bank for closely-held businesses.
BVCA – The investment bank for closely-held businesses. BVCA works with entrepreneurs in selling their businesses or making strategic purchases of new product lines or other companies. Investment Banking Services and Securities offered through Independent Investment Bankers Corp. a broker-dealer, Member FINRA/SIPC BV Capital Advisors is not affiliated with Independent Investment Bankers Corp. BVCA works in following areas Energy & Petrochemical Technology Transportation & Logistics Life Sciences Consumer Goods Environmental Food & Beverage Services: BUY SIDE Define parameters and the sector of interest and desired characteristics Research acquisition targets Provide confidential contact with the targets to obtain and execute a non disclosure agreement allowing the process to advance Prepare a preliminary transaction valuation once information is exchanged Build the terms structure leading to preparation of either an indication of interest or a more formal letter of intent Negotiate agreements along with legal counsel, monitor due diligence process through the transaction closing Assist with post transaction integration as needed SELL SIDE Meeting with company owners, determine goals and expectations, provide a detailed outline of the process and how to prepare for the most efficient process leading to a successfully executed transaction Company data collection, preliminary valuation and market share analysis and begin building a protected virtual data room to house essential documents Market analysis, sector buyer activity and level of acquisition interests Define the transaction objectives and preliminary company valuation Develop list of targeted potential private equity groups, family offices and strategic acquirers based on industry familiarity and after obtaining owner's approval to approach them Prepare a Confidential Company Memorandum and an Executive Marketing Profile for targeted marketing purposes Obtain signed Confidentiality Agreements and begin process of providing the Confidential Company Memorandum to interested parties and seeking indications of interest Negotiate and enter into a formal non-binding letter of intent with the selected party Manage the due diligence response process via the data room and arranging of conference calls with the various constituent groups on the acquisition side Participation with transaction legal counsel in the negotiations involved in finalizing the definitive closing documents Assistance with post transaction closing issues necessary to fully complete the transaction requirements RECAPITALIZATION AND GROWTH CAPITAL Transactions of this nature may include a partial sale of equity or preferred stock to institutional investor or subordinated debt from an institutional investor.
Categories
Investment Banks
Showing  0 – 

0

  of 0  reviews
Showing  0 – 

0

  of 0  reviews
Have an opinion to share? Write a review to help others decide
Recent News & Articles
You've reached your limit of posting 20 news per week.