Reposition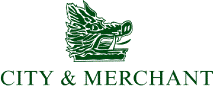 Company size 1-10
London, United Kingdom
City & Merchant was established in 1991 to provide a balanced group of traditional merchant banking activities aimed at the SME and SQC market place. IPO support and direct equity investing company have recruited senior executives from major institutions in order to achieve a unique vehicle for both companies and investors alike. In addition to traditional role in Corporate Finance, City & Merchant is able to provide Principal and Agency Trading, and Fund Management in all its forms, providing within organization an insight into the markets, the investors in those markets and the companies which seek to access those markets. City and Merchant provides a full range of corporate finance services to both corporate and investing clients. Services include: Capital Raising, Flotations, and New Equity Issues; Creation and Management of Alternative Investment Funds; Retained Corporate Advisor for NEX Growth Market; Debt and Bond Issues; Mergers, Acquisitions and Company Sales; Advice and Liaison with the Takeover Panel. Company is frequently engaged as corporate finance advisors to businesses with the remit to establish the most appropriate way to raise finance for a specific project. Company have worked closely with many smaller companies eligible for the Enterprise Investment Scheme (EIS).
City & Merchant's Recent News & Articles
You've reached your limit of posting 20 news per week.