Reposition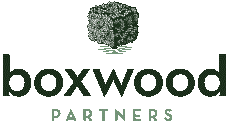 Company size 11-50
Richmond, Virginia, United States
Boxwood Partners, is an integrated mid-market investment banking and private investment management firm based in Richmond, VA. With over 50 years collective experience across a diverse range of industries, professionals offer a unique blend of senior-level transaction advisory, management, business development, finance, operational, and technology expertise. They have successfully represented leading U.S. and international corporations, private equity groups, and entrepreneurs alike and closed transactions totaling billions of dollars in value.
Boxwood Partners's Recent News & Articles
You've reached your limit of posting 20 news per week.